On November 29th, the internationally renowned academic journal Genome Research published the latest research results of Genome-Wide Detection of Natural Selection in African Americans Pre-and Post-Admixture online by the Institute of Computational Biology, Shanghai Institutes for Biological Sciences, Chinese Academy of Sciences. This study makes full use of the characteristics of the population genome structure of mixed populations, and establishes an analysis method to detect the natural selection signals of the modern population under environmental pressure before and after undergoing large-scale gene exchanges. The research results are of great significance for understanding the interaction between modern humans and environmental factors, adapting to the living environment, and the mechanism of genome evolution.

Biological evolution is not perfect, and development in any direction will pay a price. To some extent, the various diseases that occur to people today are some by-products or inevitable products of human adaptation to the living environment during evolution. Studying the environmental adaptation of modern humans (or the choice of nature for humans) can help understand the influence of genes on traits, establish the relationship between genetic variation and phenotypic variation, and elucidate the molecular and genetic basis of complex traits (disease), Therefore, it has guiding significance and application value for in-depth understanding of the biological mechanism of disease occurrence, formulation of effective treatment programs and development of drugs.

Natural selection occurs not only in the process of exploration and migration of ancestors of modern humans to every corner of the earth tens of thousands or hundreds of thousands of years ago, but also in the recent process of population migration and gene exchange. Mixed populations are generally generated by large-scale genetic exchanges between isolated and differentiated ancestor populations. Groups of people who have been separated and differentiated for tens of thousands of years have moved from their original settlements to new areas separated by thousands of miles. The newly established population is significantly different from their ancestors in genetic structure, and has undergone adaptive evolution of the last ten generations in the new environment of the new residence. .

The work used genome-wide data to study a typical recent mixed population, African Americans, and found that it had received obvious natural selection before and after mixing. The study established a new method of detecting natural selection, which not only detects the signal more reliably, but also can well explain the history and natural environment changes experienced by black Americans. The study found that many genes that are subject to natural selection are associated with high-risk diseases in African Americans. It is speculated that these high-risk diseases may be related to the huge environmental changes recently experienced by African American ancestors. In addition, the study found that the frequency of many malaria-resistant alleles was significantly reduced among black Americans, reflecting that different pathogens in North America and Africa have left significant but different marks in the human genome. The study also suggests that microbial communities and pathogens in the human living environment may be one of the important driving forces for natural selection to occur.

The research work was conducted by Jin Wenfei, a PhD student in the Institute of Computational Biology, under the guidance of mentor Professor Jin Li and Xu Shuhua, in collaboration with researchers from the National Human Genome South Research Center and Harvard Pediatric Hospital. The research work was supported by various funds such as the National Natural Science Foundation of China, the Shanghai Municipal Science and Technology Commission, the Chinese Academy of Sciences, the German Max Planck Society, and the Hong Kong Wang Kuancheng Education Foundation.

Outdoor Sofa Furniture

Outdoor sofa furniture is suit for outdoor garden usage for long time. The material is UV resistant PE rattan and 1.2mm thickness aluminum frame with powder-coated.

Outstanding comfort and structural integrity make our Outdoor Sofa Furniture Collection a welcome addition outdoors. Rattan fibers are smoothly double woven around concealed powder-coated aluminum frames. Gently angled backs and wide arms encourage restful lounging. The industry`s best high-performing fabrics encase the thick, double-wrapped foam cushions.

· Traditional forms with a spacious, inviting scale

· Handwoven premium resin wicker UV resistant

· Rust-resistant powder-coated frames

· Cushions included with 30 density sofa foam

· Versatile tempered glass tables

· Cushions also available with 100% waterproof fabric.

Outdoor sofa Furniture contain sectional sofa, deep seating sofa, round or semi-round sofa furniture, and garden set.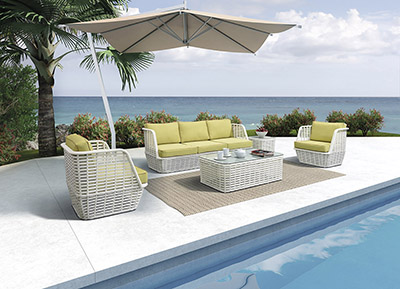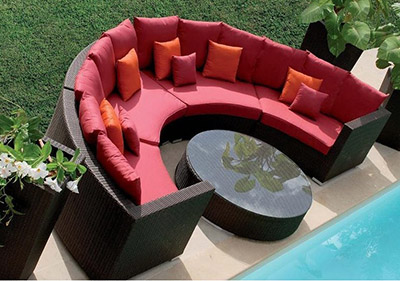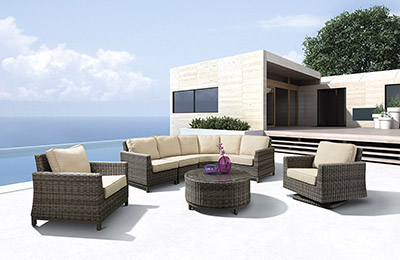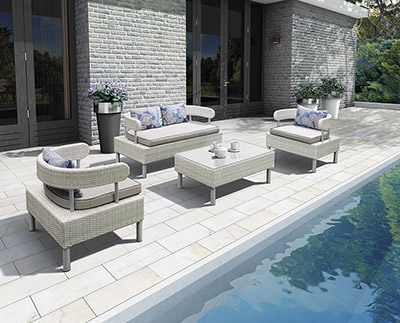 If you have any questions, please contact with us directly. Outdoor Sofa Furniture are produced

by Golden Eagle Outdoor Furniture With High Quality and Good Appearance. Welcome you can visit our Factory.For any inquiry,Please send mail directly to us.










Rattan Outdoor Furniture,Outdoor Furniture,Outdoor Patio Furniture,Outdoor Garden Furniture,Outdoor Furniture Set

Golden Eagle Outdoor Furniture Co., LTD. , https://www.geoutdoor.com