Human malondialdehyde (MDA) Elisa kit experimental steps:

1. Set blank holes separately (the blank control wells are not added with the sample and the enzyme standard reagent, the other steps are the same), the standard product holes, and the sample holes to be tested. Add 50 μl of the standard to the standard well of the enzyme-labeled plate; add 40 μl of the sample dilution to the sample well to be tested on the enzyme-labeled plate, and then add 10 μl of the sample to be tested (the final dilution of the sample is 5 times). Human malondialdehyde (MDA) was added with 50 μl of enzyme labeling reagent per well, except for blank wells. Mix gently by shaking and incubate for 60 minutes at 37 °C.

2. Discard the liquid, dry it, fill each well with the diluted washing solution, shake for 30 seconds, remove the washing solution, and pat dry with absorbent paper. Repeat this 5 times and shoot dry.

3. Human malondialdehyde (MDA) Elisa kit is first added with 50 μl of color developer A, and then added with 50 μl of color developer B, gently shake and mix, and color-sensitive at 37 ° C for 15 minutes.

4. The enzyme plate was taken out, and 50 μl of the stop solution was added to each well to terminate the reaction (in this case, the blue color turned yellow).

5. Determination of human malondialdehyde (MDA) Elisa kit: Zeroing was performed with a blank well, and the absorbance value (OD value) of each well was measured at a wavelength of 450 nm. The measurement should be carried out within 15 minutes after the addition of the stop solution.

6. Calculate the linear regression equation of the standard curve according to the concentration of the standard and the corresponding OD value. The human malondialdehyde (MDA) then calculates the corresponding sample concentration based on the OD value of the sample on the regression equation. It can also be calculated using various application software. It should be remembered that since the sample is diluted, its actual concentration should be multiplied by the total dilution factor.
Made of top quality steel, allow Safe Sterilization, Prevent Corrosion and Minimize Risk of Infection. Making it durable, offer flawless performance and last a lifetime
Lightweight and portable manicure pedicure set processed by a special technology,have a extreme hardness and super sharp.
Grooming kit, lightweight in design making it your perfect travel partner, offering exceptional foot, hand and facial grooming tools
The luxury fashion case made by grade pu material, pretty, sturdy and built to last, not fade and difficult to wear.
Nail Clippers kit Function - Manicuring, Pedicuring, Anti-Acne, Exfoliating, Eyebrow Shaping. is easily opened with a push of a button.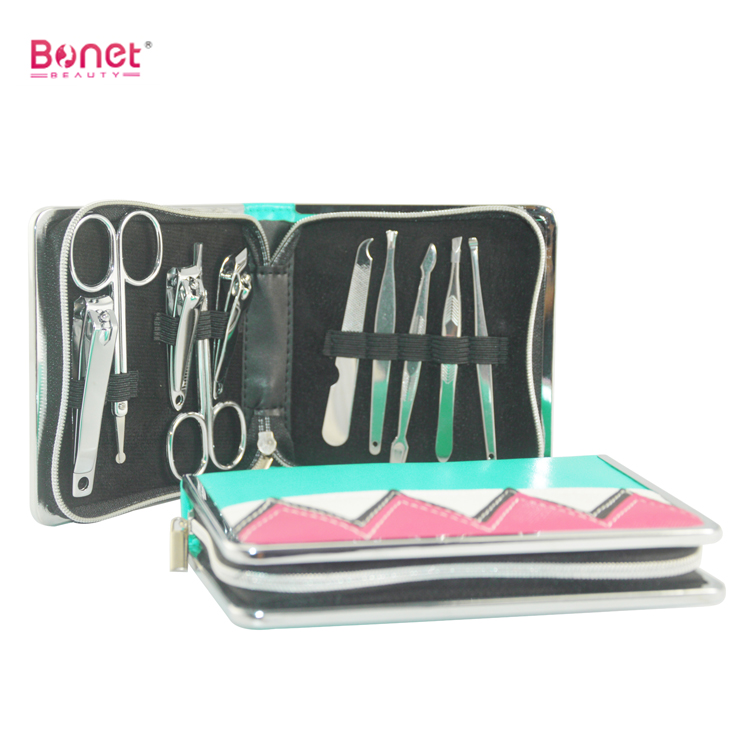 Leather Manicure Set,Leather Travel Manicure Set,Women'S Leather Manicure Set,Men'S Leather Manicure Set

Bonet Houseware Co., Ltd. , https://www.manicureset.de