The first impression of Yulan Chun early wallpaper to the editor is its faint spring color, with a warm pastoral Korean style, and also a luxurious European style. I am used to the cold wall tiles and video walls, maybe you will also be bored with the immutable decoration. The delicate and soft pattern of this wallpaper and its embroidered effect give it a unique artistic beauty.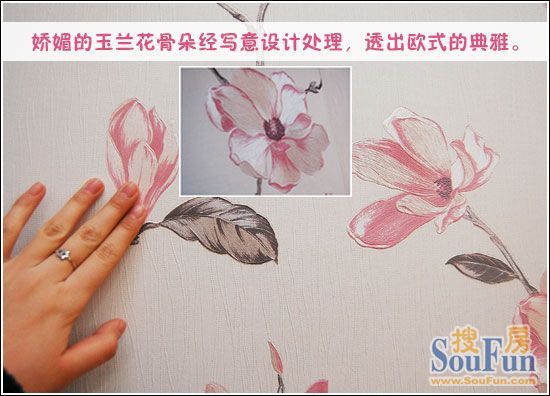 This wallpaper is produced by the Italian design in Germany. The designer will design and process the delicate magnolia flower bones with a large roll of leaves to make a European-style grass pattern, revealing the elegance of European style. The tenderness of the grass is circling, making the quiet space seem to echo the soft, romantic music. At the same time, it also improved the vertical sense of the room. Viewed from the side, the flowers are embroidered with needlework, and the three-dimensionality and gloss are excellent.



This wallpaper is a non-woven paper substrate, PVC composite wallpaper. It has good air permeability and excellent stain resistance, which is good for repair. Two-layer design with non-woven fabric and stretch resistance. For example, in general, the wall of the house near the elevator of the corridor is very prone to cracks, which is a problem for many home decorators. The double-layer design of this wallpaper can solve this problem well. When the wall is cracked for a long time, the inner layer of the wallpaper may crack, but the outer layer can remain as it is without affecting the appearance.



The most important thing for modern home decorators to choose wallpaper is their environmental performance. Ruibao Yulan Spring Early Wallpaper is an environmentally friendly product certified by the Blue Sky. The assessor took a deep breath near the wallpaper and did not smell any pungent smell. In addition, in order to verify its environmental performance. The assessor tore off the wallpaper and ignited it. When it burned, it produced white smoke without a pungent smell. The incineration is powdered paper ash. In order to let netizens see the characteristics more intuitively, the tester compares the plastic paper burning material with it, and it can be clearly seen that the burning matter is a gel-like substance, and the difference between the two is significant.
Camping Rope
Skiing Rope
Towing Rope
Para Cord :

· 7 strand braided nylon core with 550 lb test strength

· Great for Survival and Camping Use

· Great for crafting bracelets, lanyards, dog collars, keychains, and more

· Easy to use

· Increases safety while outdoors

· Material content : Nylon

· Abrasion, rot and mildew-resistant
We have many kinds of functional ropes, you can choose any one according to your actual need.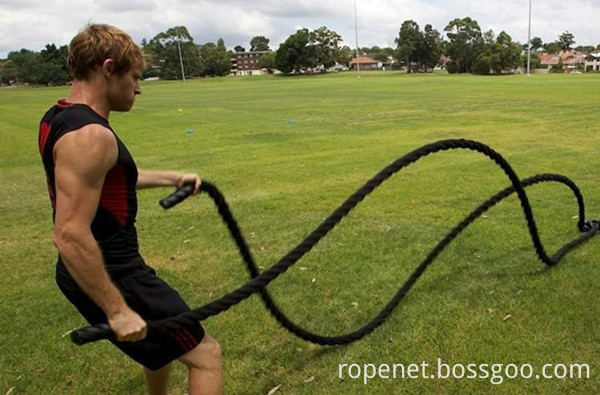 If you need more info about our ropes,pls kindly send email to us directly.







Functional Rope

Functional Rope,Multipurpose Rope,Stable Functional Rope,Function Nylon Rope

ROPENET GROUP CO.,LTD , https://www.cordnet.com