Shanghai Haozhuang Instrument Co., Ltd. develops the LNB brand low-temperature ultrasonic extraction instrument, which is energy-saving and environmentally friendly, leading the country. Professional manufacturing is more guaranteed and affordable. The low-temperature ultrasonic extraction instrument is a new type of chemical reaction device that uses modern ultrasonic technology combined with a low-temperature constant temperature system as a physical means. It is mainly composed of a high-power ultrasonic generation system, heating system, compressor refrigeration system, and temperature measurement and temperature control. System, mixing system, etc. Ultrasound refers to sound waves with a frequency higher than 20,000 Hz. Its propagation in the medium can cause violent friction and heat dissipation between the molecules of the medium, thereby generating various primary and secondary ultrasonic effects, such as ultrasonic thermal effects, chemical effects, cavitation effects, and other physical effects. Because of the "cavitation" effect of ultrasonic waves, the activity of the reaction system can be changed, generating instantaneous high temperature and pressure sufficient to initiate chemical reactions, forming local high-energy centers, and promoting the smooth progress of chemical reactions. This is the main factor for ultrasonic catalytic chemical reactions. Ultrasonic secondary effects such as mechanical shock, emulsification, diffusion, crushing, etc. are conducive to the full mixing of the reactants, which is more effective than general phase transfer catalysis and mechanical stirring to promote the smooth progress of the reaction, so ultrasonic technology has gradually entered The chemical laboratory, as a physical catalysis method, has greatly improved the appearance of organic drug chemistry.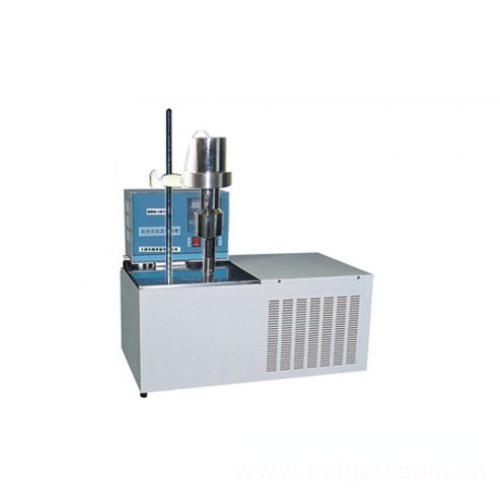 Main advantages ★ The product is composed of ultrasonic generation system, heating system, refrigeration system, temperature control system, and stirring system ★ Magnetic stirring system can make the reaction more full and the temperature is more uniform (It can be flushed with various gases to participate in the reaction, or it can be continuously fed)

★ Original imported refrigeration compressor, large refrigeration capacity and uniform temperature Shanghai Haozhuang Instrument Co., Ltd. is a technologically innovative high-tech enterprise based in Shanghai and radiating the whole country. The company has first-class technical staff and a good team of technicians, with advanced technology And strong development strength. Since the establishment of the company, products and services have been recognized by customers and have a good reputation. The company adheres to the "integrity. Professionalism. Innovation. Growth" business philosophy to provide customers with elaborate services. The company's main business and production scope include: testing instruments, laboratory equipment, cleaning equipment, environmental protection equipment and undertaking the design and customization of non-standard products and providing related technical services. First-class technology, first-class service. Relying on modern science and technology, the company continuously improves product quality and launches new products to keep it up to the international level. The products are exported to all parts of the country, and have won the trust of users with excellent quality and perfect service.
Disposable Filter 50 Pcs - Non -Woven Breathable Flexible Face Cover Cloth, Anti-dust, Anti-Saliva, Remove Bacterial Particles from Nasal or Mouth
Anti-dust, Anti-Saliva, Remove Bacterial

Shenzhen Guohui Craft Products Co.,Ltd. , https://www.evacarrycase.com