For people with sensitive skin, spring means that the skin faces various threats: alternating hot and cold, pollen... However, dermatologists say that sensitive muscles are not only waiting for sensitive skin to remedy protection, but in the spring season. , you can do preventive work, so the sensitive muscle high season may become the season of skin regeneration.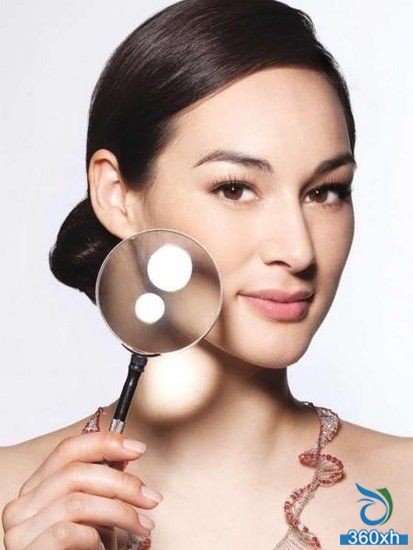 Sensitive for two reasons

Sensitive for two reasons

Every spring, many people will be afflicted with dry skin, redness, acne and other conditions. Dr. Song Fengyi, executive director of the Taiwan Association of Aesthetic Medicine and Education, said that many people have been asking for "sensitive muscles", but "sensitive muscles" is a confusing term, especially "sensitive" and "stimulus."

He said that the so-called "sensitivity" is an intolerance to certain substances. "Stimulation" is the tolerance of certain substances to the limit. Then, from this concept, "sensitive muscles" are actually more like skin that has not been completely restored after stimulation.

According to Song Fengyi, due to the ambiguity of the irritants, the causes of sensitive muscles are different. Many people attribute them to internal factors (such as drinking, light-sensitive physique) can also be attributed to external factors (care products, sun exposure). However, Song Fengyi said that with his clinical experience, excessive cleaning and skin care products are the two most common causes.

Spring and Autumn is indeed a period of high sensitivity to skin. However, Song Fengyi does not think that all kinds of sensitive symptoms of the skin must be a bad thing. It must be stopped. He said that the skin is sensitive. It may be because of the cumulative effect of personal choice of skin care products. Sensitive symptoms may be caused by skin cells. Redemption.
Facial red blood cells are treated differently

Facial red blood cells are treated differently

Song Fengyi emphasized that sensitive symptoms of the skin need to be treated differently. If there is red blood on the cheeks, that is, microvascular expansion or microvascular proliferation, it is necessary to determine whether the microvessels are only dilated or hyperplastic.

If it is just expansion, then at this time, if you want to reduce inflammation, or do some sedation and ice on the part, you can temporarily re-contract the dilated blood vessels. If the microvessels have proliferated, there is no good method at this time, and the hyperplastic microvessels can only be treated by laser burning, vascular clogging and the like. Be cautious at this stage, and do not make the inflamed skin injury more serious because of the intense treatment process.

In addition to red blood, some people may have facial redness after blowing. Song Fengyi said that the sensitive muscle is a tissue that has just been injured, so it is fragile and sensitive. The change of hot and cold air, the temperature difference between indoor and outdoor is large, the vascular reaction of these skin will be more obvious, of course, the phenomenon of redness will appear.

Therefore, in order to solve the problem of facial redness, it is necessary to start from avoiding and disabling the wrong skin care products, and to emphasize the monitoring of the skin at any time.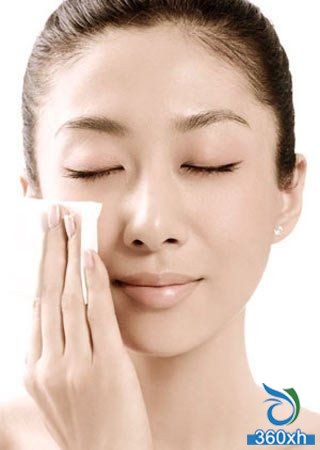 It is best to find a doctor for acne

It is best to find a doctor for acne

Some sensitive muscles will have mad acne in the spring. For the treatment of acne muscles, the use of medicines and various skin care products to curb is a common practice. However, Song Fengyi regarded acne as a self-repair of the skin.

He said that perhaps acne is the last resort when the skin is removed from the waste. Therefore, sometimes acne is not necessarily a bad thing. However, he also stressed that excessive inflammation of acne should not be tolerated, as it may lead to subsequent scar damage.

Therefore, if acne grows more frequently, he suggests that dermatologists should be carefully sought to assist in the proper use of oral medications. As for the use of topical medications and skin care products, it may not be an absolute good idea.

Fruit basket is used to store fruits. It is large enough to storage all kinds of fruits, and the banana hook can hang large banana without suspense. Its modern wire scroll design can decorate your kitchen and living room. Some of the fruit basket stands with wheels are more flexible and convenient. It is easy to assemble the whole basket, and it will be in steady. It is recommended to clean the surface of the fruit basket regularly with clean water or gentle cleanser to keep the appearance clean and bright. We have various of fruit baskets for your selection, such as fruit stand, fruit cart and fruit rack. Welcome new and old customers contact with the company, we will be dedicated to you.

Fruit Basket

Fruit Hamper Baskets,Tiered Fruit Basket,Fruit Basket Stand

Xinhui Mingcheng Hardware Mamufacture Limited of Jiangmen City , https://www.gd-jmmc.com